These days it seems you can't get dressed without fashion. Fashion (the art of looking good on a budget) can turn a ho-hum day into a red-carpet event at the hottest club — if you know what you're doing. And 2014 was no different.
From the latest pop star wearing pants made out of lasagna, to the esteemed French designer who wowed us with his stylish dresses, this was the year when fashion truly showed us what it means to be beautiful. We saw clothes that took our breath away … fabrics that made us swoon … shoes that made us go crazy with their sophistication. We must all agree: FASHION WAS KING IN 2014.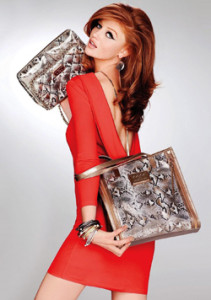 And if you disagree? Well, I hope you like wearing the latest potato sack from Sam's Club. That's all I have to say about that.
So put on your favorite brands, slip into something sexy, wash your face — and tell the paparazzi we're on our way, because here are the TOP TEN FASHIONS OF 2014.
10. Shoes
9. Dresses
8. Neckties
7. (TIE) Ethnic fashions / Fur coats
6. Women's fashions
5. Knock knock / Who's there / The hottest fashions
4. The best-dressed Hollywood stars in their fashions
3. Men's fashions
2. Individual fashions just for you
1. Wonderful fashions