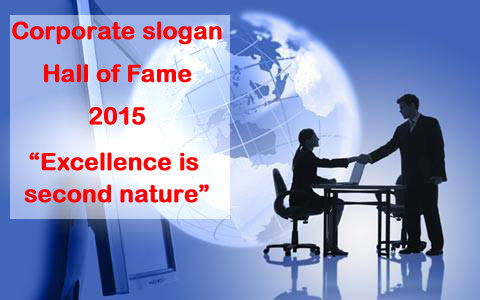 It's no secret that 2015 was a great year for corporations. From record profits to extraordinary innovations, this was a year when our friends in the corporate world were able to put their best foot forward and light up the sky.
It has been long established that corporations are people. So it should come as no surprise that, just like our favorite people on TV, corporations have catchphrases: Pithy sayings that reveal everything about their brands' personality, sense of humor, and values.
Simply put, these corporate catchphrases are called SLOGANS.
Slogans define the best qualities of corporations. If future historians ever want to know what life was like in 2015, all they need do is collect the year's corporate slogans and read them one after another, like a grand novel of sweeping ambition … a litany of greatness … an ode to excellence itself … an epic tale of American business like no other.
It's time to take a stand, look corporations in the eye, and say "Thank you for being a friend." Here are THE TOP TEN CORPORATE SLOGANS OF 2015:
10. "It's not just an integrated network, it's an IBM integrated network" (IBM Integrated Networks)
9. "Live your best life now" (Yves St. Laurent)
8. "Say hello to friends and family using our web site, it's Facebook-time" (Facebook)
7. "You can pretend to live in Mexico while you eat our food. Taco Bell … for all your fantasies" (Taco Bell)
6. "A long time ago, from a galaxy far away, we're back" (Star Wars: The Force, Part VII)
5. (TIE) "Coors is really great" (Coors Brewing Co.) / "From nails to bath mats, we have everything you need to build a house, step inside, Daddy's home" (Home Depot)
4. "If music be the food of love, play on — Shakespeare for Spotify" (Spotify.com)
3. "American Napkins … need we say more? Let's make a mess together, united we stand." (American Napkin Alliance)
2. "Bow down before your master and lick his shoes and throw all your money at him" (Apple)
1.  "Wally's Cement for president" (Wally's Cement)