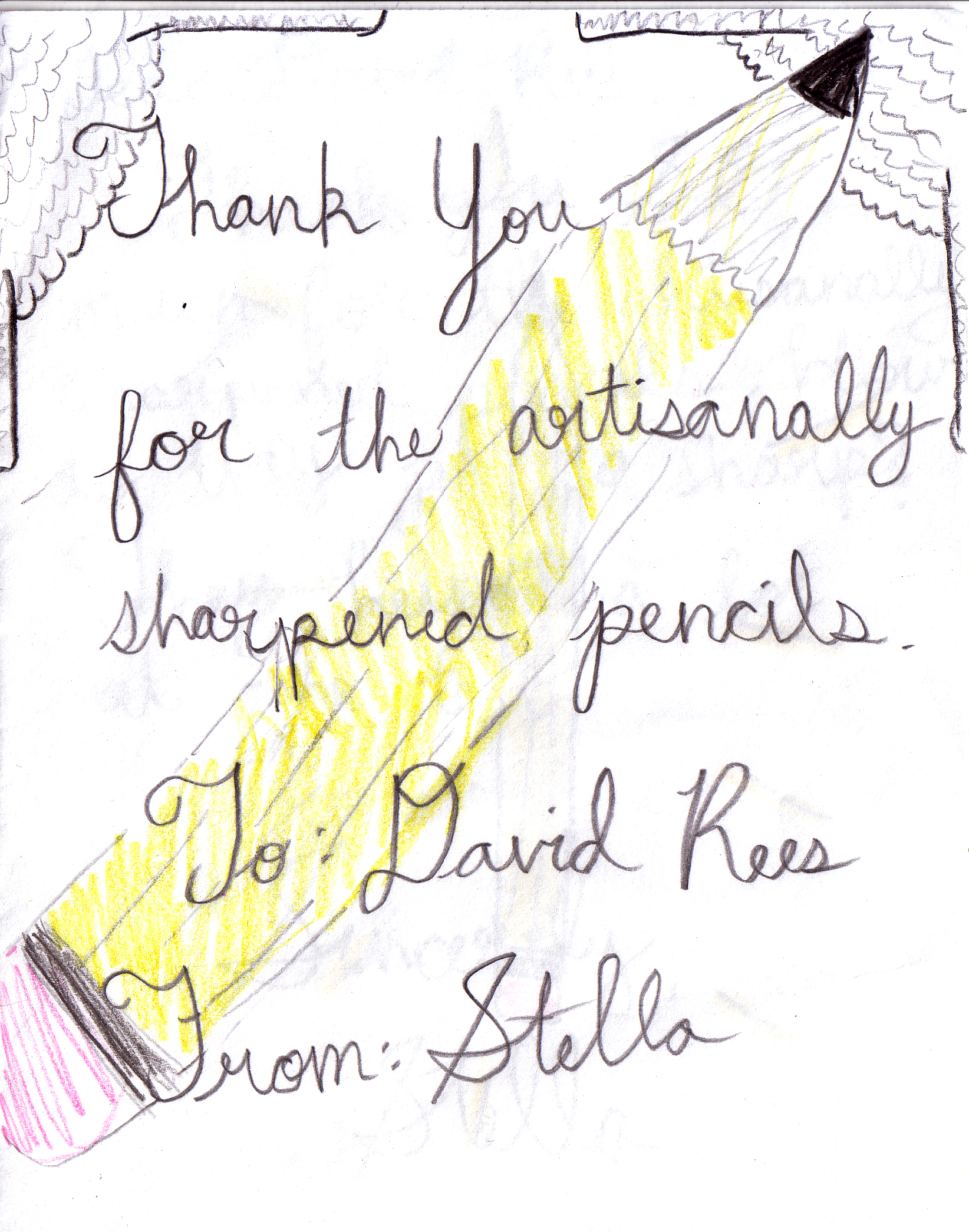 As promised, here are some of the nice thank-you cards I got from the class of 3rd and 4th graders I sharpened pencils for.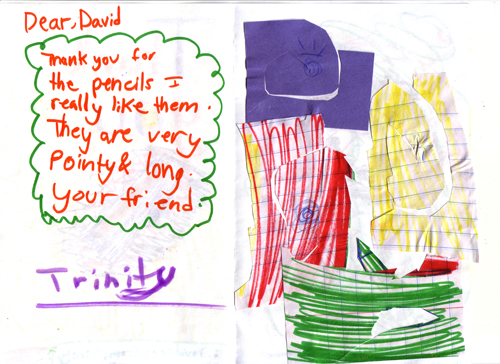 When I got these cards in the mail I was in a bad mood and they lifted my spirits. So many drawings of pencils!


One of the cards says: "Thank you for the artisanally sharpened pencils David Rees. They look very phenomenal. They were so sharp. I was so flabbergasted when I saw them. They were amazing. I was astonished." I'm putting that blurb on the cover of my pencil-sharpening book!