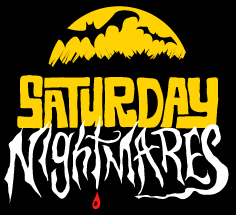 I have five questions for you:
1. Are you a fan of scary movies?
2. Do you love horror?
3. Have you always wanted Martin Landau's autograph, or the autograph of the guy with all the pins in his face from HELLRAISER?
4. Would you like to see a live re-enactment of DAWN OF THE DEAD?
And most importantly …

5. Have you always wished you could buy an artisanally sharpened pencil without having to pay shipping and handling fees?
If you answered "yes" to all these questions, then I STRONGLY suggest you attend SATURDAY NIGHTMARES, a horror convention in East Rutherford, NJ this weekend.
Specifically, I invite you to attend on Saturday, June 4. Because that is the day I will be sharpening pencils on site!
I have sharpened pencils on a cruise ship. I have sharpened pencils in a Jamaican waterfall. I have sharpened pencils in the home of wealthy strangers. But never before have I sharpened pencils at a horror convention.
Please come; here is the information!
Saturday Nightmares
Saturday, June 4
10:00 AM – 7:00 PM
Sheraton Meadowlands Hotel
2 Meadowlands Plaza
East Rutherford, New Jersey 07073